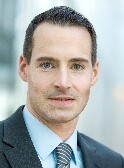 Tim Albrecht
German Equity fund manager at Deutsche Asset & Wealth Management (Deutsche Bank)
We have a target for the Dax of 9000 points last December
Publié le 13 Septembre 2013
What do you think about the evolution of German stocks since the beginning of the year?
Until now it is a very positive year for German equities. The Dax index is up 11,6% year to date. The performance of
Cac 40
is a little better, at 12,6%. If you compare the performance of last year, the German equity market is longer outperformer.
What is your point of view about the German stocks market for the 4 next months?
We are very comfortable with the evolution of the German equities in the next months. We have a target for the Dax of 9000 points at the end of December. This means a growth of 6% by now. So we could have a performance for all this year of 17%-18%. This is a very good return again for people who chose to invest in German equities, after nearly 30% last year.
For the next 12 months, so for September 2014, we expect a Dax at 9400 points. This supposes a growth of 10%.
Which will be the most important driving forces?
We don't think that the next elections are so important for the financial market. Consequence would be neutral to slightly positive. The based case scenario is that M Merkel will be reelected as a chancellor. That is what the last polls show. She might work with a new coalition with the center left party SPD.
The only negative outcome would be a coalition with the red green party. It would have negative impact on taxation of companies, of target persons. But it is a very unlikely scenario.
The development of the economy, especially in the euro area is a big driving force. Early indicators this summer improved. We are quite optimistic that the economy will stabilize on the second half of this year and the first half of next year. When we talk to the companies, they confirm to us that the situation is slowly but steadily improving from weak to weak.
Moreover, outside the euro zone, economy is also improving in United States and in Japan. Even if a great risk is related to the evolution of the emerging markets, like China, India, Brazil… We think that overall, normally the outlook for the German exporters is positive in the 6 to 12 next months.
The GDP should grew this year at 0,6%. We expect more than 1% in 2014. It could be something in the range 1,5% to 2%. Exportations growth should be back to a level of 5-6% next year. There are good signs in the interviews of the exporters about their prospects for the next quarters. The sentiment is really increasing. Some figures are picking up.
What about earnings growth ?
We see no earnings growth this year. Companies had to cut costs, to remain disciplined, look on the cash development. Some companies well positioned will be able to grow their top line sales in a single digit, and their earning at 5 to 10%. On the whole we will observe stagnation more or less.
For next years, analysts forecast earnings could grow at 10%. This would imply that the German market is trading at the moment at a PE of around 11,5 times. If we consider it historically, it is not very expensive. The dividend yield is often more than 3%.

Flows should constitute another important driving force?
We are in an environment of financial repression. The interest rate that you get for safe investment in government bonds is very low. 10 year German government bond yield is at 2%. That is lower than
inflation
. People are losing money by making investment in German bond of long maturity. It is a negative development for the capital. To look for higher return, investors need to go to the equities market.
Some large institutional investors now look at again close on the euro zone and on the German markets. They shift money out from emerging markets to
put
it there.
Are you worried about what is happening in some emerging countries?
Some people compared the situation with Asia in 1997. The situation is different. In 1997, countries had high debt levels, often denominated in US dollars. Problems with weak domestic currency made more difficult to pay back the debt in US dollars. Many companies had short refinancing period.
The circumstances are quite critical in some countries, like India, that we need to follow. The big driver remains China. Authorities will make everything to stabilize the situation. We don't wait a big crush in the economy.
What do you expect about the volatility?
It is important to accept risks related to this market like fears about Syria, about the Fed's exit strategy, which bring volatility. We don't expect a big pick up in volatility. Many investors are still risk adverse and we have no huge risk appetite.
For some experts, the tide is-it starting to turn. In the last month, companies with still-significant European businesses have been among the DAX's top performers. What is your opinion about this movement?
We have no strong conviction to say investors must buy only companies with heavy European exposure. Thing are only improving slowly in Europe.
I think it is a little better to begin with a
position
on companies exposed to the continuation of the improvement of North America, then to the continuation improvement of the euro area, and finally to the emerging markets. We don't believe the demand in emerging markets will collapse.
What is your asset allocation today?
We have a structural overweight in exporter sectors : manufacturing, industrial, chemical, automotive. We have an underweight in utilities sector, telecom, banking sectors. German utilities have big problems with the German energy policy. Telecom companies are slowly growing. The banking sector is very competitive with the public banks. There is a big regulation, a lack of equity.
What are the main changes did you do this summer?
We did some fine tuning but no huge shift. I didn't sell all my companies exposed to Asia so as to buy companies exposed to Europe.
What could you change in your asset allocation is the next months?
We could increase our
position
in chemical and auto industry. There was very bad news flow in the chemical sector, related the lower stocks in customers. It has a significant rebound potential.
Demand in the automotive sector is really stabilized. The outlook for the production is not bad.
What is your mind about small mid cap segment?
These companies are family dominated companies with very long tradition, with good knowledge in some niches products, high degree in research and developments, good international positioning, very focused companies.
In the 10 years they delivered larger performance. The PE is 14. There is a premium of 15 to 20% in many cases. We are not extremely bullish. They had already a very good run. We are cautious in our
stock picking
. 80% of the companies are involving in manufacturing sectors. We like the same segments as for the large caps : chemical, auto, industrial…